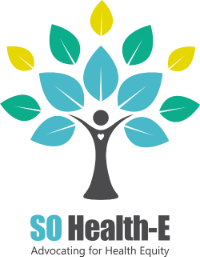 RVM is proud to act as the Fiscal Sponsor of SOHealth-E (Southern Oregon Health Equity Coalition).
The mission of this amazing project is to advance policy, systems, and environmental changes that promote equity and address the social determinants of health. RVM is excited to work closely with SO Health E to strengthen our presence and mission throughout diverse communities and their supporters within the Rogue Valley. The work we do is trauma-informed health care which aligns beautifully with SO Health E's focused work with marginalized populations.
Check them out and learn more about the incredible free community education opportunities they offer!
Rogue Valley Mentoring is a 501(c)(3) registered organization: your direct contributions are tax-deductible (EIN: 94-3468601)
Please, consider supporting SO Health-E with a monthly gift below.